Finland Wins ISDE, U.S. Takes Third
Chaparral Motorsports
|
August 17, 2011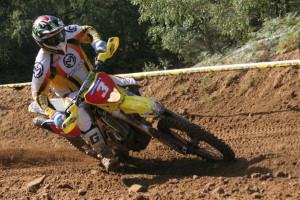 The 86th International Six Days Enduro (ISDE) has concluded, and it was Team Finland that came out on top, with dominating performances from team captain Eero Remes and the other riders over six days of grueling competition.

This international event brings teams from countries all over the world to compete in enduro contests in a number of different classes. This year's event was staged in Finland, so it was no real surprise when the hosts came out on top.

Finland's win was basically assured going into the sixth day, but runner-ups Spain still raced hard. The United States was able to put together an impressive third-place finish. Team captain Kurt Caselli won his E2 class to help the U.S. get on the podium.

"Actually, I'm real happy with the results," Caselli told Cycle News. "We came here with a goal of just getting on the podium, which is usually always the first goal - to do as good as you can, but if you can be on the podium, that's good. I think all of us are real happy with how it turned out. It's somewhat rewarding after a long six days."