Stoner Wins While Honda Sweeps At Brno
Chaparral Motorsports
|
August 16, 2011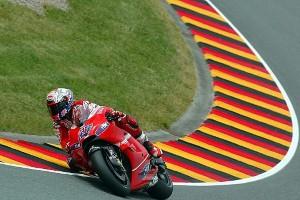 Casey Stoner led the way as Honda completed its first sweep of a MotoGP race in more than five years, taking first place and increasing his lead in the championship at Brno in the Czech Republic.

Jorge Lorenzo was out in front early on, but Stoner and Dani Pedrosa were able to pass him. Pedrosa eventually fell back into the pack, but Stoner maintained his lead in order to get the win.

Meanwhile, Andrea Dovizioso and Marco Simoncelli of Honda challenged Lorenzo for the second, third and fourth positions. Lorenzo kept things close, but the two Honda riders were able to get out in front. After the race, Dovizioso told the news source that Lorenzo struggled with the motorcycle tire he had chosen for the front. Apparently, it was a bit too soft for the track and negatively affected his performance.

Stoner's win, coupled with Lorenzo's fourth-place finished, left the Australian rider up 32 points in the MotoGP championship, with seven races left to go.

"If we look at points, yeah, it is important," Stoner told Cycle News. "As for just a race, I think it's as important as another. You've got to put race wins together, you've got to put a lot of wins together to win championships."