Ding Dong, The Lead Law's Dead
Chaparral Motorsports
|
August 16, 2011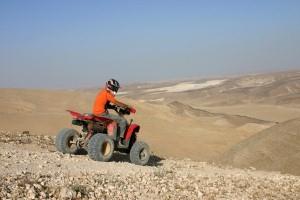 After months of debate over an exemption to the Consumer Product Safety Improvement Act to allow for children's vehicles to be sold, President Obama has finally signed the bill into law, paving the way for these motorcycles and ATVs to be sold again.

The "lead law," as it is commonly known, prevented the sale of toys and other products aimed at children that contained lead. However, this unintentionally precluded off-highway vehicles like motorcycles and AVTs from being sold, as these items contained lead parts - even though they pose no harm to children.

Lawmakers eventually proposed legislation that would add an exemption to the "lead law." The bill passed with ease and was finally signed by President Obama this past weekend.

"Federal legislators deserve a lot of thanks for their tireless efforts, especially U.S. Rep. Denny Rehberg (R-Montana), U.S. Sen. Amy Klobuchar (D-Minnesota) and all the other lawmakers who supported an exemption," said AMA President and CEO Rob Dingman. "Hundreds of thousands of parents, kids and motorcycling club members responded to AMA calls for action to contact their elected officials and their efforts, along with all those volunteers who circulated petitions and took other actions, brought this issue to the attention of Congress and turned the tide in our favor."