AMA Congratulates U.S. World Trophy Team For Podium Finish At 2011 International Six Days Enduro
Chaparral Motorsports
|
August 16, 2011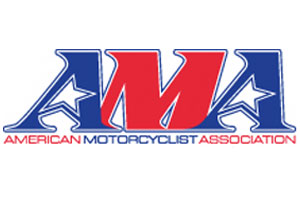 The American Motorcyclist Association (AMA) congratulates the 28 riders who made the trek to the 2011 International Six Days Enduro (ISDE) in Kotka-Hamina, Finland, Aug. 8-13. The effort was led by the U.S. World Trophy Team, which after riding nearly 1,000 miles of trail over six days, earned a podium finish with third place in the highest classification at the prestigious event.
"This ISDE was a true test of man and machine," said AMA Director of Racing Joe Bromley. "The U.S. riders demonstrated the perseverance necessary to overcome numerous obstacles and excel at one of motorsport's longest-running international competitions. We're extremely proud of all the riders who represented the United States at the Finnish ISDE."
Anchored by the E2 class-winning effort of Kurt Caselli, the U.S. World Trophy Team overcame adverse weather conditions, extremely challenging trail sections and special tests, mechanical gremlins, and the toughest off-road competition in the world in one of the toughest Six Days in recent history. Caselli's teammates were Colton Udall, Russell Bobbitt, Destry Abbott, Jimmy Jarrett and Nathan Kanney.
"We came here to make the podium, and I'm real proud of my teammates, as they never gave up," Caselli said. "A few of us who have done a few of these agree that this definitely is one of the toughest Six Days we've ever ridden, and to be on the podium feels great. There were a few times this week that we weren't too sure a couple of our riders were going to even make it to the next day, but they all hung in there."
The U.S. Junior Team finished fourth, missing the ISDE podium by one position. The Junior Team has had good results over the last two years of ISDE competition, where they've scored back-to-back third-place finishes in Portugal in 2009 and Mexico in 2010. This year's Junior Team, which includes riders 23 years old and under, included Ian Blythe, Cody Schafer, Andrew DeLong and Cory Buttrick, who retired at the end of Day Five with a mechanical failure.
A Day One injury to U.S. Women's World Cup rider Nicole Bradford, a mechanical failure by Mandi Mastin, and Kerrie Swartz houring out kept the women's team out of contention for a return trip to the podium, where they landed with a second last year in Mexico.
The top-finishing U.S. three-rider club team was the GoFasters.com team, made up of Greg Gillian, Brent Martell and Max Gertson. The team finished 16th. All five of the U.S. club teams finished 22nd or better out of the 63 teams that started the event.
Another notable accomplishment was U.S. rider Jeff Fredette's 31st ISDE finish, extending the 53-year-old's record.
"This was definitely one of the tougher Six Days I've ridden," Fredette said. "It's up there in the top 5 to 10 percent of those that were extremely difficult. Everyone who finished this one really accomplished something."
U.S. Team Manager Bruce Wakeley said he was impressed by the overall 28-rider U.S. effort, which had a 14 percent DNF (did not finish) rate compared to the overall event DNF rate of 28 percent.
"It's been a tough event for everybody, and our finish rate shows the U.S. riders have a lot of tenacity to just keep going when it gets tough," Wakeley said. "We try and tell all our riders that nobody gets a medal for finishing any one day. You only get a medal for making it to the final moto on Day Six, and this year that philosophy played out again as our riders kept working at it each day."