Sturgis Business Deals In Classic Harley Parts
Chaparral Motorsports
|
August 15, 2011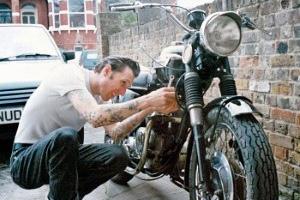 The Sturgis Motorcycle Rally draws hundreds of thousands of riders to the city in South Dakota every year, and one of the shops that benefits from that is Competition Distributing, owned by Lonnie Isam. This vendor is somewhat unique in that he manufactures high-end motorcycle parts for modern V-Twin engines as well as replacement parts for Harley-Davidsons built before 1936.

It's a bit of an odd combination, but Isam has come to be one of the most respected vendors by classic and modern motorcycle riders alike. The Daily Rapids Journal recently provided a brief profile of Isam and the work that he is doing, especially on the older motorcycles.

Isam told the news source that while many might sell high-performance racing parts, he doesn't have much competition when it comes to the replacement parts for old Harleys, and he gets a lot of business in this way. His business picks up especially when the Sturgis rally is in town.

Isam decided to open his business in Sturgis after attending the rally there one year. His store is more like a museum at times - a restored 1905 Harley, one of the first motorcycles ever built, is displayed prominently up front.

Despite his knowledge and skill when it comes to motorcycles, Isam told the news source that he most admires the engineers who first began building motorcycles and cars at the turn of the century.

"They were the ones who built America," he told the news source. "That's when America was the best."