Sturgis Brings In Money For South Dakota
Chaparral Motorsports
|
August 15, 2011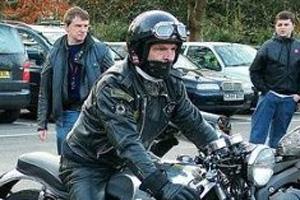 The annual Sturgis Motorcycle Rally in South Dakota draws thousands of bikers from all across the country, and the yearly gathering has a positive effect on the locals who live in Sturgis year-round. In fact, the Sturgis mayor recently gave the annual "State of the Rally" event, which revealed some details about how this year's rally, which is currently taking place, shaped up against previous years, The Black Hills Pioneer reports.

Mayor Mark Carstensen told the audience that last year's rally brought in approximately $1.4 million in revenue for the city, which helped to fund a number of different local projects. Final numbers for this year's rally won't be known until after it ends, but Carstensen predicts it will be up from the 466,679 who made the trip last year.

"I certainly believe the Rally has increased both space and time," said Carstensen, who is presiding over his first-ever Sturgis rally. "Visitors come from all over, earlier, and they stop into Sturgis and spread out throughout the Hills."

Officials gave further statistics on the massive rally and what it meant for the state of South Dakota. Jim Hagen, the Secretary of Tourism for the state, said that Sturgis becomes the largest city in South Dakota when the rally is in town, and that the event has helped tourism grow by more than 10 percent over the past year.