Dirtbag Challenge Shows Off San Francisco Motorcycle Community
Chaparral Motorsports
|
August 12, 2011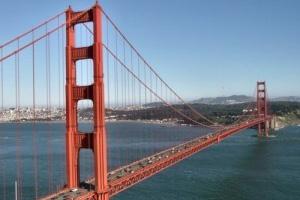 The annual San Francisco "Dirtbag Challenge" is set to be held this Sunday, and the Bay Area's incredibly diverse motorcycle community is expected to turn out in full force, reports The Bay Citizen.

San Francisco boasts one of riding's oldest communities, dating back to the founding of their first motorcycle club in 1904. Only the Yonkers Motorcycle Club, founded a year earlier, surpasses it in longevity. The motorcycle community is large for a number of reasons, the news source writes.

For starters, the nice weather makes for year-round riding. The city also has a diverse group of people, many of whom are involved in some aspect of the motorcycle scene.

One attendee told the news source that at last year's Dirtbag Challenge, he met riders from "the Hells Angels, Bikers for Christ and an engineer from Tesla."

The Dirtbag Challenge is a prime example of the community's spirit and diversity. Riders are given 30 days to build a bike with a budget of $1,000 - not easy to do considering the cost of custom motorcycle parts. Yet the entries, which range from Frankenstein monster machines to electric models, always represent the wide range of interests in the city.

"San Francisco motorcycle culture is totally unique," Gabe Ets-Hokin, editor and owner of the free monthly newspaper CityBike, told the news source.