Spartanburg Police Score New Bikes
Chaparral Motorsports
|
August 4, 2011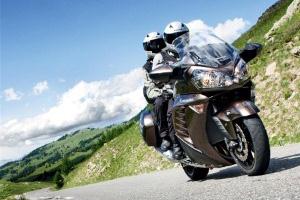 Police officers in Spartanburg, South Carolina, were very pleased with their department's recent purchase of two Kawasaki Concourse 1400's, which represented a major upgrade over the police department's older bikes.

The motorcycle squad for the Spartanburg Police Deparment previously relied on six Kawasaki KZ100 models. Although the bikes were nice, they didn't have many of the upgrades that are now expected on more modern vehicles.

In that respect, the upgrade was sorely needed for members of the force, reports the Spartanburg Herald-Journal.

"It's like getting off a dinosaur," Capt. Art Littlejohn told the news source.

The new vehicles have radar, anti-lock brakes, adjustable windshields, traction control and a wireless radio system - all features that he older models were unfortunately lacking.

The police department spent $26,000 for each vehicle and replaced two of the old Kawasakis. One of the bikes was funded by a grant, while the other came out of the department budget for the year.

Members of the force said the motorcycle had several advantages over cars.

"It's a great tool for building partnerships in the community because people are more willing to walk up to a motorcycle than a patrol car, even if it's just to ask questions about the bike," said Littlejohn.