FCC TSR Honda Wins Suzuka 8 Hours
Chaparral Motorsports
|
August 3, 2011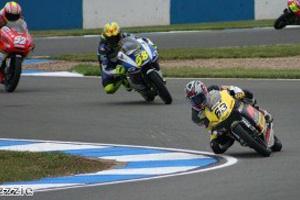 The FIM Endurance World Championship doesn't race every weekend, but that sometimes makes the events all the more exciting. That was certainly the case this past weekend at Suzuka 8 Hours, when team FCC TSR Honda came from behind to take the win.

FCC TSR Honda suffered two crashes early on in the competition, but it's the nature of endurance racing that these only amount to minor hiccups in an eight-hour race. For about 75 percent of the competition, it appeared that Yoshimura Suzuki Racing Team would come out on top. However, FCC TSR was able to take the lead with about two hours remaining and hold on to it, with Ryuichi Kiyonari and Shinichi Itoh taking first and second, respectively.

"After my crash at the beginning of the race I felt obliged to do my best to get the victory for my team," said Kiyonari.

Although FCC TSR won this race, it was only the third of five competitions. BMW Motorrad 99, finishing in fourth for the weekend, advanced to first place in the overall competition with two races left to go. The next race is scheduled for September 24th at 24 Hours of Le Mans.