Yamaha To Pull Out Of World Superbike
Chaparral Motorsports
|
August 2, 2011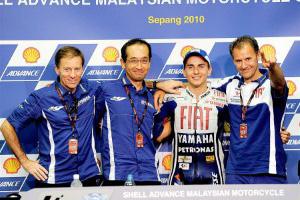 Less than a day after taking second and third in the World Superbike race at Silverstone, professional riders Marco Melandri and Eugene Laverty learned that their Yamaha team would disband at the end of the season, as the manufacturer is pulling out of the competition.

Laverty finished second and Melandri third in both races over the weekend, and the riders are both doing well in the standings - Melandri is third overall while Laverty is right behind him in fourth.

"Today's news of Yamaha pulling out of WSB came as a shock to me as well," Laverty tweeted on his Twitter feed. "Really disappointing for the entire team - a great bunch of guys."

The news seems to be tied mostly to economics. Motorcycle sales are slumping, and it's becoming difficult for manufacturer's field teams in competitions all over the globe. Yet it's especially challenging with no sponsor support. Yamaha won the World Superbike in 2009 while sponsored by Sterilgarda Alimenti, an Italian food company. However, they did not renew their sponsorship for 2010, leaving Yamaha to support the team on its own. A similar situation has happened in MotoGP - despite Jorge Lorenzo winning the title, the Yamaha team is still sponsorless.