Love Ride Is Back For 2011
Chaparral Motorsports
|
August 2, 2011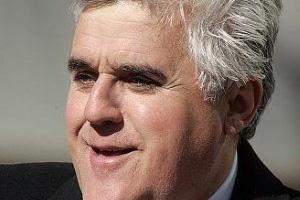 Organizers have confirmed that the 2011 Love Ride is coming back for another year, as one of the largest charity rides in the country.

This year's love ride will take place at Castaic Lake, California. As always, celebrities are expected to turn out in full force to help with the ride and support the charity Autism Speaks. This charity provides funding and support for research related to autism cures and treatments.

Tonight Show host Jay Leno will be leading the pack this year, but he's far from the only celebrity involved. Lorenzo Lamas, Peter Fonda, Robert Patrick and Larry Hagman will also be on hand. Organizers have also announced the musical act for this year, the country duo Montgomery Gentry. The two musicians both ride Harleys and will be participating in the ride as well.

"The Love Ride is truly unique because it's not just entertainment for charity," said Love Ride founder Oliver Shokouh. "It's a full-immersion experience that lets people participate in a way that raises the spirit of giving to high levels, mainly because it feels so good."

In 2009, the event was cancelled due to the economy, and it returned in limited fashion for 2010 with just 1,000 riders allowed to sign up. This year, the ride is open to everyone again, and organizers are hoping to grow participation back toward the 18,000-person peak they once had.