Electric Bike Shocks At Laguna Seca
Chaparral Motorsports
|
August 2, 2011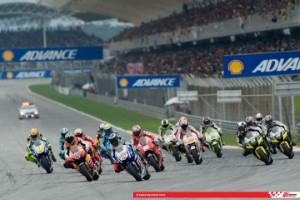 For many, the knock on electric motorcycles is that they simply aren't as fast as their gas-powered counterparts. However, recent displays have shown that this is simply not the case in many instances.

A prime example is the recent performance of the Mission Motors R. At the recent Mazda Raceway Laguna Seca weekend that saw MotoGP and AMA bikes on the same track, the electric racing competition TTXGP was there as well. It was there that Steve Rapp, onboard the Mission R, left every other competitor in his wake in a runaway victory.

As it turns out, his time was not only good for an electric motorcycle - it was good for any bike, period. The New York Times reports that the Mission R would have placed fourth overall in the AMA SuperSport race had Rapp ridden on the track with the gas-powered bikes.

"Steve is as fast in the corners on the Mission as he is on his BMW Superbike," James Parker, the chassis designer of the winning electric race bike, told the news source. "And the Mission carries 175 pounds of extra weight."

The reason for the extra weight is the massive battery packs that electric bikes are required to carry. But with that as the only true drawback at the moment, one has to imagine a future in which smaller batteries means an all-electric field.