Riders File Lawsuit Against Harley, Alleging Burnt Legs
Chaparral Motorsports
|
July 29, 2011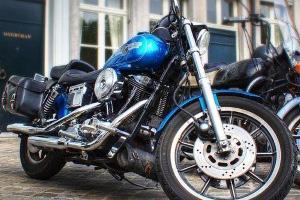 A group of four motorcycle riders have filed a class-action lawsuit against Harley Davidson and appear to have won an early victory after a judge ignored Harley's pleas to throw the case out.

Phillip Johnson, Jimmy Aldridge, Randy Vandermolen and Matthew Weyuker say that Harley Twin Cam engines made since 1999 are prone to overheating, reports Courthouse News. All four riders claim that the excessive hotness of these bikes has caused burns on their legs. They also claim that there were defective speed transmission on motorcycles made after 2006.

Lawyers for Harley attempted to have the case thrown out on what essentially amounted to a technicality, but the judge said that the case could proceed.

"Harley Davidson was trying to say that the claims under California law hadn't been properly pled, but the court disagreed with the main thrust of their motion," the plaintiffs' attorney, Lyle Cook, told the news source.

The bikers are suing under violations of the Consumer Legal Remedies Act, unjust enrichment, and fraudulent business practices.

Class-action lawsuits have the potential to bring about judgments that would allow for payments to all riders affected by the motorcycles, so Harley owners may want to keep an eye on this one.