Riding Gear For The Summer Months
Chaparral Motorsports
|
July 28, 2011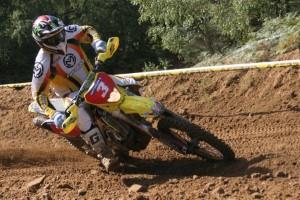 Riding a motorcycle or ATV in the winter comes with its own unique set of challenges, which would make many assume that summer is the prime time for riding. Unfortunately, in some parts of the country it gets so hot that riding in the summer can be just as unpleasant as riding in the winter. Let's face it - if you're going off-roading, you can't exactly wear shorts and a t-shirt.

This is where the 2012 Moose Riding Sahara Gear comes in. This set of motorcycle gear - which includes a jersey, pants and gloves - is designed to maximize ventilation on hot summer days. This is achieved through what the company claims is a unique combination of three different high-quality mesh materials.

The riding jersey is made from highly-ventilated polyester along with a Lycra collar. The manufacturer has taken special care to optimize the gear for summer riding. For example, the back of the shirt is made of a very breathable mesh. The pants come with hip pads for added protection, but these can be removed if a rider wants less bulk as they ride.

The riding gear is available now as a package or sold separately. The gloves cost $30, the jerseys run for $45 and the pants are the most expensive at $120. Riders have a number of different styles to choose from, including red/white/blue, black, yellow, red, orange and blue.