Kawasaki, Honda, Issuing Safety Recalls
Chaparral Motorsports
|
July 28, 2011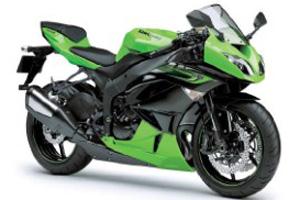 Both Kawasaki and Honda have announced that they will be recalling certain motorcycle models due to unrelated safety concerns, reports the Wall Street Journal.

Team Green is recalling nearly 2,500 2011 Ninja ZX-10 for a problem related to the wiring harness. According to documents filed with the National Highway Traffic Safety Administration, the manufacturer discovered that in some cases, the wiring could become caught between the rear subframe and seat cover, which could cause an electrical short. If this were to happen while the bike was in motion, the engine could stop suddenly, increasing the risk of a crash.

Meanwhile, Honda is recalling several touring bike models, specifically the ST1300, ST1300A and ST1300PA police bike made between 2008 and 2010. This safety notice also affects about 2,500 bikes. According to the manufacturer, repeatedly compressing the rear suspension can cause the hose to the rear brake reservoir to become damaged. This could potentially lead to the braking system on the models losing effectiveness.

In both cases, the manufacturers will be providing a free fix for the problems.