All Things Moto At X Games 17
Chaparral Motorsports
|
July 21, 2011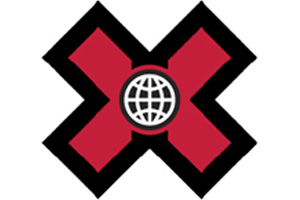 Four days, seven Moto X events, all at STAPLES Center for X Games 17
The crew at ESPN's X Games is getting ready to dump a few tons of dirt on the floor of the STAPLES Center in downtown Los Angeles! The Moto X events are coming, and this year they're all in one place, and taking place on all four days of X Games 17. A total of seven different motorcycle events including Freestyle, Step Up, Women's Racing and Enduro X are slated to take place at the STAPLES Center starting on Thursday, July 28.

Moto X events kick off with Step Up and Best Whip on Thursday evening followed by Friday night Freestyle events. Ashley Fiolek and the fastest women in the world will take on an arenacross-style Moto X Racing course on Saturday night, and on July 31, history will be made with the very first Enduro X event, starring extreme enduro sensation, Taddy Blazusiak.

Check out the X Games 17 schedule below for all Moto X events. Don't miss a thing! Tickets are on sale now ( Click).
































Thursday, July 28
TIME (PT)
EVENT
LOCATION
12 - 1:30 p.m.
BMX Park Elimination
Event Deck at L.A. LIVE
2:30 - 4 p.m.
Skateboard Park Elimination
Event Deck at L.A. LIVE
4 - 5 p.m.
* Moto X Step Up Final
STAPLES Center
5 - 6:15 p.m.
Skateboard Park Round 1 and Final
Event Deck at L.A. LIVE
5:45 - 6 p.m.
* Moto X Best Whip
STAPLES Center
6:15 - 7 p.m.
* Moto X Best Trick
STAPLES Center
7 - 8 p.m.
* BMX Freestyle Big Air Final
Lot 7
Friday, July 29
TIME (PT)
EVENT
LOCATION
12 - 2 p.m.
Skateboard Street Men's Elimination
Event Deck at L.A. LIVE
2:30 - 3:30 p.m.
* Skateboard Street Women's Final
Event Deck at L.A. LIVE
4 - 5 p.m.
Moto X Freestyle Round 1
STAPLES Center
5 - 5:45 p.m.
BMX Vert Round 1
Nokia Theatre
5:45 - 6:15 p.m.
* Moto X Freestyle Final
STAPLES Center
6:15 - 6:30 p.m.
* BMX Vert Final
Nokia Theatre
6:30 - 8 p.m.
* Skateboarding Big Air Final
Lot 7
Saturday, July 30
TIME (PT)
EVENT
LOCATION
11:15 a.m. - 12 p.m.
BMX Park Round 1
Event Deck at L.A. LIVE
12:30 - 1 p.m.
* BMX Park Final
Event Deck at L.A. LIVE
1 - 3 p.m.
* Rally Car Racing Final
Lot 7
1:30 - 3 p.m.
* Skateboard Street Men's Round 1 and Final
Event Deck at L.A. LIVE
3:45 - 5 p.m.
Skateboard Vert Elimination
Nokia Theatre
6 - 7 p.m.
* Moto X Racing Women's Round 1 and Final
STAPLES Center
7 - 8:45 p.m.
* Skateboard Vert Round 1 and Final
Nokia Theatre
7:15 - 9 p.m.
* Moto X Speed and Style
STAPLES Center
Sunday, July 31
TIME (PT)
EVENT
LOCATION
11 a.m. - 12:30 p.m.
Hometown Heroes Amateur Skateboard Street Elimination
Event Deck at L.A. LIVE
1:30 - 2:30 p.m.
* Hometown Heroes Amateur Skateboard Street Final
Event Deck at L.A. LIVE
2 - 4 p.m.
* RallyCross Final
Lot 7
4 - 5:15 p.m.
* BMX Street Round 1 and Final
Event Deck at L.A. LIVE
5:30 - 6:15 p.m.
Skateboard Game of SK8
Event Deck at L.A. LIVE
6:15 - 7:30 p.m.
Moto X Enduro X Men's Round 1 and Last Chance Qualifier
STAPLES Center
7:30 - 8 p.m.
* Moto X Enduro X Men's and Women's Final
STAPLES Center
*- Medal Event

X Games 17:

ESPN X Games celebrates its 17th year by returning to Los Angeles with more than 250 of the best action sports athletes competing for the most coveted medals in Skateboard, BMX Freestyle, Moto X and Rally Car Racing. X Games 17 takes place July 28 - July 31, 2011 within the downtown area among four world-class venues - STAPLES Center, Nokia Theatre L.A. LIVE, the L.A. LIVE Event Deck and Lot 7.

STAPLES Center is the place for all things Moto X; featuring Moto X Speed & Style, Step Up, Best Whip, Racing & Enduro. Fans of BMX and Skateboard Vert will experience the thrilling competition when they literally take center stage inside Nokia Theatre L.A. LIVE.

For more information on ESPN X Games, visit www.espn.go.com/action/xgames. To purchase X Games 17 tickets ( Click).

X Games 17 On TV
ESPN, ESPN2 and ABC will offer 25 hours of live, HD programming from X Games 17 in Los Angeles. ESPN3.com will simulcast 23 hours and ESPN 3D will telecast 21 hours of live X Games coverage. For additional X Games 17 info, go to www.xgames.com