Sin City Speedway Entrepreneur Thinks Big
Chaparral Motorsports
|
July 20, 2011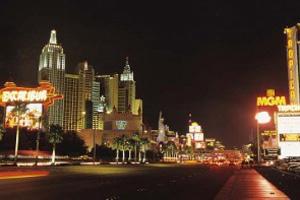 An entrepreneur is looking to bring a niche kind of dirt bike racing back to the U.S., as the Sin City Speedway in Las Vegas is gearing up to host a type of race that many may not be familiar with.

The new Sin City Speedway is currently under construction just south of McCarran International Airport, the Las Vegas Sun reports. When it opens, it will be hosting "speedway" racing, which is somewhat similar to Formula 1.

Five riders are allowed on the track at each time, and the bikes get up to speeds of 70 miles per hour. There aren't any jumps or obstacles like motocross, but there also aren't any brakes. The motorcycles also only have one gear and run on methanol.

"You kind of just pitch the bike sideways around a dirt oval track," Sin City Speedway founder and professional racer Nate Perkins said. "It's a very exciting, highly entertaining, fast-paced sport."

Already popular in Europe, speedway was popular in California in the 1980s, but has since died down. Now, Perkins and racing icon Gene Woods are hoping to bring the sport back to Las Vegas.

"I think it's going to give Las Vegas something to do on Saturday nights," Perkins told the news source. "You can only go see the Blue Man Group so many times."