VIR Explains Why It Canceled AMA Race
Chaparral Motorsports
|
July 18, 2011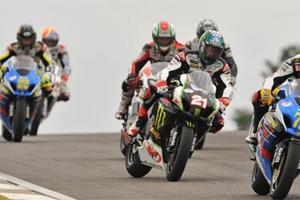 Much controversy was kicked off earlier this week when the Virginia International Raceway (VIR) announced that it would not be holding the eighth round of the AMA Pro Road Racing series. Many motorcycle fans were angry about the track pulling out just one month before the race, leaving AMA scrambling.

While the AMA said they were surprised by the decision and insinuated that the blame lay on the racetrack, there are two sides to every story. VIR has now responded to the controversy, saying that they attempted to keep the race on the schedule, but AMA ultimately backed out.

According to a statement issued by VIR, the track asked for a contract in December 2010, which would lay out the promotion and other preparations for the event - essentially what was expected of VIR as host. VIR claims that AMA did not deliver the contract until June.

"Resulting discussions made it apparent that insufficient time remained to negotiate the new terms in the proposed contract and, if agreements were reached, to plan, promote and conduct the event in a professional manner," the statement reads. "In an effort to preserve the date, VIR went to extraordinary lengths to reach an alternative agreement with AMA Pro Racing, which AMA Pro Racing chose to reject."

No doubt this complicates an already complex issue, with both sides basically pointing fingers at the other. No matter who racing fans believe, the unfortunate reality is that it looks like there will not be an eighth round of racing come August.