VIR Pulls Out Of Hosting Duties
Chaparral Motorsports
|
July 13, 2011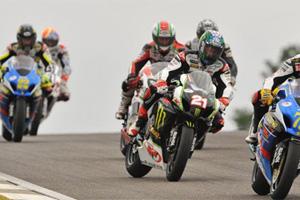 The AMA Pro Road Racing schedule has been thrown into chaos after the Virginia International Raceway (VIR) announced that they will be pulling out of hosting duties for the eighth round of the series.

The sudden announcement took AMA CEO David Atlas by surprise, and the organization is now trying to find a way to replace the race. VIR apparently pulled out of their commitment just one month before the race was to be run on the weekend of August 12th-14th. The track was vague in their reasoning, simply saying that circumstances were not conducive to holding a race in 2011, but they hoped to be back on the schedule in 2012.

"AMA Pro Racing has made VIR a part of its season calendar for the past decade," said Atlas, "and I am gravely disappointed by the impact this will have on our paddock, fans, and other series participants. I assure all of those involved parties that a significant effort was made to negotiate an arrangement that would have preserved the event."

The elimination of the race could have a big effect on the championship. Only the Red Bull Grand Prix and the doubleheader at New Jersey Motorsports Park are left on the schedule. AMA is reportedly trying to add an additional race - possibly another one in New Jersey, which would have double points or a double purse.