Yamaha And Polaris Issue Recalls
Chaparral Motorsports
|
July 12, 2011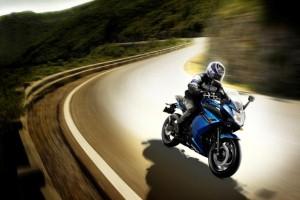 Yamaha recently recalled nearly 10,000 FJR1300 models made between 2006 and 2009 for issues related to electrical wiring. Unfortunately for the manufacturer, it appears that the issue is not over for the model, as it is now issuing a second recall on the FJR1300.

The new recall is for models made in 2011, so there's no overlap between the two. The issue is also less serious, only affecting an estimated 160 motorcycles. According to the company, the flaw is with the brake light. When the rider applies only the front brake, there's a chance that the light would not come on, which can obviously be very dangerous in a road situation. Yamaha will be installing a new front brake switch free of charge.

Meanwhile, Polaris is also issuing two recalls for their Indian motorcycles. According to the company, 699 units made between 2009 and 2011 are being recalled for two separate issues. One is related to the headlights and the body control module (BCM). Apparently, it's possible to move the switch very slowly between high and low settings for the headlights. This causes the BCM to think both are on at once and shut both off.

In addition, these models have a minor problem with their kickstands, which do not fold in the appropriate direction if they accidentally hit the ground while moving forward.