Powertrain Operations Tour Shows Harley Fans How A Motorcycle Engine Is Made
Chaparral Motorsports
|
July 12, 2011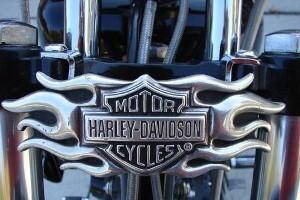 The Harley-Davidson headquarters, just north of Milwaukee, Wisconsin, is hallowed ground for many fans of these legendary motorcycles. With a variety of different museum exhibits and tours available, many riders make the trip up north to see where their favorite bikes came from.

One unique experience that tourists can see is the Powertrain Operations Tour. CNET recently got a chance to go on this limited tour, which gives a sneak peek at the way motorcycles are manufactured and distributed.

At Powertrain Operations, hundreds of employees work on assembling the V-Twin engines that go in every Harley model. Guests of the tour get a chance to walk the factory floor and see the various elements that go into the construction of these powertrains. While plenty of humans work on the floor, it's also interesting to see the various automated machines as they assemble camshafts and pistons.

The tour is capped off with a look at how the engine fits into a bike. At this particular factory, the engines are put into models like the Street Bob, Forty-Eight, Iron 883 and Blackline. Engines for other models are shipped to factories in Missouri and Pennsylvania.