Harley-Davidson Goes To Work On "Captain America"
Chaparral Motorsports
|
July 12, 2011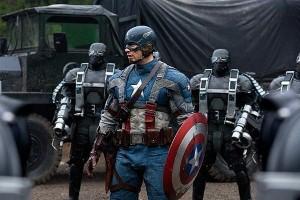 Harley-Davidson fans might recognize a few of their favorite models when they check out "Captain America: The First Avenger," this summer, as the motorcycle company was tapped to design the bikes used in the movie.

Much of the film takes place during WW2, so Harley was asked to recreated models that looked like the 1942 WLA Army motorcycle. The manufacturer had some experience with this, as they produced more than 70,000 of the vehicle during wartime, reports The Associated Press.

In the film, the motorcycle is ridden by Chris Evans, who plays the titular role. Harley created five bikes in total for the film, three for riding and stunts and two for a scene in which Captain America lifts a motorcycle over his head as a publicity stunt. While the motorcycles were faithfully recreated, they used modern engineering so they could safely be used in stunts.

Those who make the trip out to the Harley-Davidson Museum can see one of the bikes on display in the new Captain America exhibit. In addition to the motorcycle, the museum has also gotten its hands on the superhero's motorcycle jacket, as well as his famous helmet and shield.

The exhibit runs through Labor Day, but Harley will soon be getting another one of the bikes to add to their permanent collection. For those who can't make the trip, Captain America comes to theaters on July 22nd.