Yamaha Recalling FJR1300 For Faulty Wiring
Chaparral Motorsports
|
July 7, 2011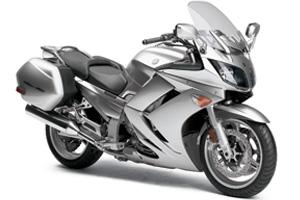 Yamaha is recalling nearly 10,000 FJR1300 models made between 2006 and 2009 due to an issue with the wiring that could ultimately cause the engine to stall.

The recall, which affects 9,850 vehicles, deals with the ground joint connector of the wire harness. According to the manufacturer, this critical part has a chance of overheating, which could cause the connector to become deformed. Yamaha says that this could lead to an intermittent ground wire connection.

Electrical systems that aren't properly grounded run a variety of risks for the user. The most serious is if the ignition system were affected, as this malfunction could cause the engine to stall. Unlike some other issues with electrical wiring, the engine could potentially stall while the bike is in motion, raising the danger of this particular flaw.

Riders can bring their bikes into their local Yamaha dealers to get the problem fixed free of charge. The mechanics will be installing a backup connector to ensure that the system remains grounded. If the part has already overheated and deformed, they'll take it out and replace it with a more durable part.

Yamaha says they are in the process of contacting owners, and the recall is officially starting in the near future.