2012 Glen Helen GP In Doubt?
Chaparral Motorsports
|
July 7, 2011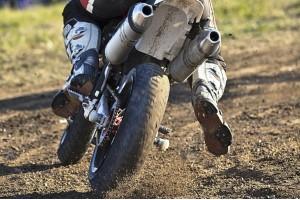 Youthstream, which organizes the FIM World Motocross Championship, has released its provisional calendar for the 2012 season, and a U.S. Grand Prix is nowhere to be found.

Most expected that FIM would return to Glen Helen Raceway in California this year after holding the U.S. Grand Prix there in May. Glen Helen stepped in at the last minute and hosted under short notice in 2010, then was seemingly rewarded for their efforts with a race this year.

Despite rain marring the attendance figures, it was generally thought to have gone off without a hitch. Yet FIM's early schedule makes no mention of any U.S. tracks, and Glen Helen is not penciled in for May as it has been the past two years.

Glen Helen track manager Lori Bryant told Cycle News that she was "surprised" that FIM released the schedule, but insists that the race is still on for Glen Helen, and the two groups have simply not ironed the details out yet.

"It's not that we're not doing it [having the race], but we're waiting for commitments from U.S. riders and teams, so nothing is official yet," she told the news source. "We still have a good relationship with Youthstream and everything is good between us, we just have to make things feasible for everyone involved."

Bryant added that the race could potentially be moved to September rather than May when all is said and done.