U.S. Team Prepares For 2011 Trial Des Nations In Italy
Chaparral Motorsports
|
July 1, 2011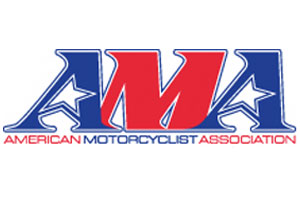 The American Motorcyclist Association (AMA), in partnership with the North American Trials Council (NATC), has announced the men's and women's teams for the 2011 Trial des Nations in Tolmezzo, Italy, on Sept. 18-19.

The U.S. men's team is composed of riders Keith Wineland from Fountain, Colo., Bryan Roper from Glendale, Ariz., Karl Davis Jr. from Ormond Beach, Fla., and Eric Storz from Ventura, Calif., with Andrew Oldar from Aguanga, Calif., as an alternate. For the U.S. women's team, the competitors are Louise Forsley from Bernardston, Mass., Sarah Duke from Colorado Springs, Colo., and Caroline Allen from Norton, Mass., along with alternate Rachel Hassler from Albuquerque, N.M.

"MotoTrials continues to attract new riders to the sport every year, and much of that has to do with the inspirational rides and increased international recognition our riders earn at events such as the Trial des Nations," said AMA Director of Racing Joe Bromley. "The Trial des Nations brings together the best trials riders in the world, and it is an honor for AMA racers to compete at this event. We're looking forward to a strong showing in Italy this September."

Brian Behling, CEO of the NATC, said that he expects experience to play a role in the U.S. team's showing.

"We are very proud to be taking a young and eager team to represent the United States at the Trial des Nations," Behling said. "Both the men and women will be led by experienced Trial des Nations veterans in Keith and Louise, as well as Sarah and Caroline, so expectations are high for a good result. They have all worked hard to achieve success in the AMA/NATC National MotoTrials series and will do their best to make U.S. MotoTrials fans proud of their efforts."

Kip Webb will be the men's team manager, and Behling will serve as the women's team manager. The team selection process and other background information about the U.S. Trial des Nations effort is outlined on the NATC's website at MotoTrial.us.

The sport of trials involves riders navigating their motorcycles over seemingly impossible terrain. The Trial des Nations began in Europe in 1983 as a way to bring the best trials riders from each country together to compete as teams, and it has evolved into one of the most anticipated motorcycle events of the year. Each competing country fields two teams: a men's team consisting of four riders and a women's team consisting of three riders.