Harley Opens Up Vault Of Weird History
Chaparral Motorsports
|
July 1, 2011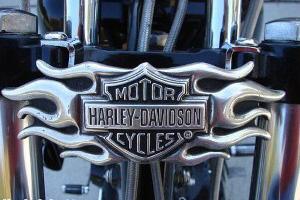 Bike enthusiasts who make the trip out to Milwaukee's Harley-Davidson museum will definitely get a chance to see their fair share of famous models. Thanks to a new exhibit, they'll also get to glimpse some of the oddest parts of the company's long history.

The new "Collection X: Weird, Wild Wonders of the Harley-Davidson Museum," has some true oddities on display, reports the Associated Press. Perhaps the most off-kilter item is an all-leather motorcycle that was built in Japan. There's also a special rocket engine that was used to power drone missiles during the Vietnam war. And of course there's "Project K," a weird hybrid of a design that resulted in a three-wheeled mix between a motorcycle and a car.

Jim Fricke, curator for the museum, said the staff had the idea for the exhibit when leading special behind-the-scenes tours. These special tour groups were given access to the storage areas away from the main exhibits, and many often felt this was the best part of the trip.

"You see the look on people's faces when you let them into the climate-controlled storage area and we begin to pull out this treasure," he told the news source. "So we decided to play off the kind of mystery embodied in the kind of secret storehouse. That's where the theme came from."