Anti-Lock Brakes Coming To More Vehicles
Chaparral Motorsports
|
July 1, 2011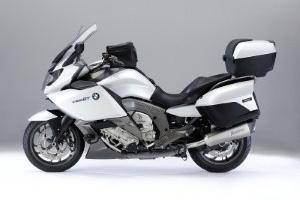 Anti-lock brakes (ABS) are pretty much a standard feature on all automotive models by now, but they haven't caught on as much with motorcycles.

Indeed, the safety movement seems to have bypassed two-wheeled vehicles completely, the Wall Street Journal reports. While drivers and automakers want their cars as safe as possible, many riders are campaigning to overturn motorcycle helmet laws. Despite advances in the field, like ABS and airbag systems, many motorcycle manufacturers don't add these as standard features to their bikes.

However, the National Transportation Safety Board (NTSB), has taken notice, and is now urging all manufacturers to begin including more safety measures - especially now that only 20 states have helmet laws on the books.

This has led to some positive advancements. For example, BMW plans to offer ABS on all of their models next year. However, other manufacturers remain cautious. Both Honda and Harley-Davidson, for example, have added ABS to some vehicles, but are holding off on other until they witness consumer demand.

According to a survey by the Insurance Institute for Highway Safety, ABS on bikes was 37 percent more likely to reduce fatal accidents, making it a savvy choice for consumers.