Progressive Names Top Motorcycle Rides
Chaparral Motorsports
|
June 30, 2011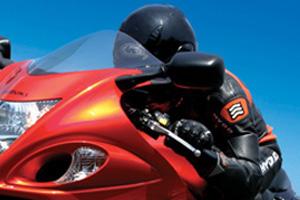 One of the best things about owning a motorcycle is the freedom that the vehicle brings. There's nothing like hitting the open road and just enjoying a nice ride, whether it's solo or with a group of friends.

With the entire country within reach, riders have plenty of options when it comes to hitting the open road. Yet which states offer the best experiences for riders is a topic that's open for much debate. Progressive Insurance recently tried to step in and sort some things out, utilizing a variety of statistical factors to find the best places to ride.

The motorcycle insurance company looked at things like accident rates, price of gas, number of smooth roadways and the number of good riding days to deliver a list of the best states in the country for riding. Obviously, the list will be debated by motorcyclists across the country, but it's a good starting point for riders hoping to see more of the states.

Florida topped the list, placing in the top five in terms of smooth roadways, good riding days and accident rates. Georgia, Arizona, South Carolina and Kansas rounded out the top five.

The formula wasn't perfect by any means. For example, Progressive acknowledged that New York would be rated as sixth if New York City data was removed, but it's instead ranked 44th.