Suzuki Unveils V-Strom 650
Chaparral Motorsports
|
June 29, 2011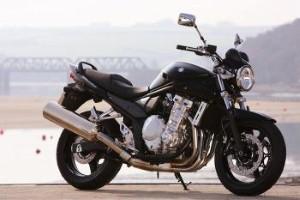 It's safe to say that the debut of the 2012 Suzuki V-Strom 650 could have been handled a bit better. The manufacturer orchestrated a long and drawn-out teaser campaign for the bike that built it up to be something big. Then, photos and specs for the bike were accidentally leaked by the company's European arm, lessening the impact. It doesn't help that the V-Strom isn't exactly revolutionary - a solid update to the bike for sure, but not something that riders should have been salivating over for weeks.

The first thing riders will likely notice about the bike is the new styling. The bike looks sleeker and features an orange and black paint scheme. Again, this is an area where the hype failed to live up. The original leak showed off an all-white paint scheme, but it turns out that's a Europe-only option, disappointing some riders.

The V-Strom sticks with the 645cc engine of its predecessor, which also killed off speculation that Suzuki was set to reveal and 800cc standard to compete with bikes like the Triumph Tiger 800 XC. Suzuki claims an improvement to low- and mid-range torque for this year.

Suzuki plans for the bike to hit dealerships in November, with pricing yet to be determined.