Kawasaki's "Ticket To Win" Set To Give Away Bikes, ATVs
Chaparral Motorsports
|
June 27, 2011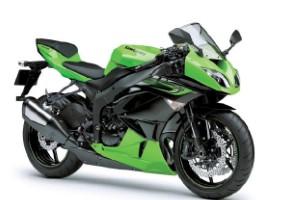 Kawasaki has provided an update on their giant "Ticket to Win" promotion, which will be giving away thousands of Kawasaki vehicles at the end of July.


The manufacturer has 820 dealers signed up for the promotion, all of which are giving away multiple vehicles. The promotion is based around the "Ticket to Win" game pieces. Filling out a form on the Kawasaki website will earn a player one piece. The piece can then be brought into a dealership and scanned, potentially revealing a prize.


There are a wide range of prizes offered, everything from a Kawsaki Vulcan 1700 Vaquero down to a Monster Energy drink. Most of the mid-tier prizes are discounts on Kawasaki motorcycle parts and accessories.


However, that's just step one in the promotion. Every rider who scans their piece is also entered to win one of their dealerships' two big prizes: a 2011 Ninja 250R bike or Bayou 250 ATV.


"This multi-tiered program represents one of the largest promotional outreach campaigns the company has undertaken, and the event is by far the largest vehicle giveaway in Kawasaki's history," says Chris Brull, Kawasaki director of marketing. "This is a giant undertaking which will impact a lot of enthusiasts in a very positive way."


Kawasaki says that more than 3.2 million game pieces have been sent out thus far. The promotion ends July 31st, with the winners of the bikes and ATVs announced in August.