Get Ready For Summer - Warm Weather Gear
Chaparral Motorsports
|
June 27, 2011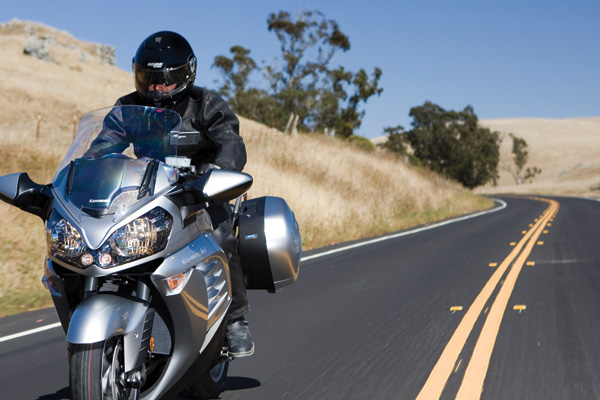 There's No Bad Weather. Just Bad Clothing.
That's a line I use when referring to my childhood spent enjoying Minnesota winters. It applies to summer weather, too. Especially for powersports enthusiasts. We love summer. We wait most of the year for the long hours of sunlight and the opportunity to enjoy our ATVs, UTVs, and motorcycles. Still, if we didn't have something to complain about ...

Sometimes it's just too darn hot. Like July in Central California. I joined a group ride one year from Southern California to Laguna Seca for MotoGP race activities. The route north was selected for its curviness and low traffic. But to connect two amazing roads, we had to ride through Taft, California. In July, Taft's average temperature is around 100 degrees. On this trip, we neared the record of about 115.
It felt way hotter than that on the pavement.

It's not just about comfort. Your head overheats and the sweat runs in your eye or causes your faceshield to fog up - that's dangerous! Your hands start to sweat and you're tempted to remove your gloves completely - a bad idea. When your whole body overheats, you can dehydrate quickly. And when you're seated and a breeze is blowing over you, you may not realize until too late. Be careful in the summer, on the street, in the dirt, and especially in Taft.

Hot Street Products
Head First
Shoei X-Twelve Helmet
Designed for racing with experience from racing, the Shoei X-Twelve helmet has all the features racers love - aerodynamic efficiency, lightweight construction, top-grade safety. It has one other feature every motorcyclist loves - spoil-you comfort.

For summertime riding in particular, the X-Twelve delivers cooling ventilation to satisfy riders everywhere, even in Taft. The helmet's five intake and 10 exhaust vents make it the most aggressively ventilated helmet Shoei has ever produced. The company developed this lid in a wind tunnel to optimize vent placement, size and shape - to move air. The X-Twelve's "Side Extractor Vents" help clear warm, humid air from the rider's face.

Inside, it uses a removable, washable and replaceable 3D Max Dry liner. Using proprietary technology, the material will absorb and dissipate sweat faster than a traditional nylon helmet interior.

The X-Twelve is available in several colors as well as racer-replica designs including Ben Bostrom, Tony Elias and more. Retail pricing begins below $700.

Cost: Starts at $681.99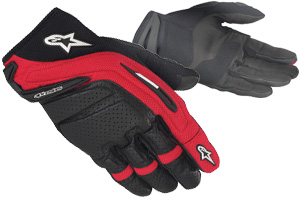 Cool Hands
Alpinestars Ventilator Air Glove
You need the protection and durability of leather with the cool comfort of nylon mesh. The Alpinestars Ventilator Air Glove blends them well.

With this glove, it's not just about ventilation. Most of your hand is wrapped in leather, perforated for ventilation, of course. The palm uses full-grain leather and synthetic suede for padding and protection. Most of the fingers are made of leather, and also use foam knuckle protection.

But comfort is the key that will keep these gloves fitting well and protecting your hands in any riding condition. The mesh knuckle joints give the gloves a cool flex point. And all the stitching is reinforced in high-stress areas like the ends of the fingers. The gloves retail for $55, and come in Black, Blue, Red and White, from Small to triple XL.
Cost: $54.95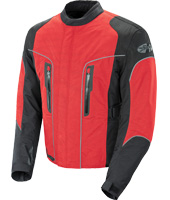 Cool Jacket
Joe Rocket Alter Ego 3.0
We give you the complete rundown on this multi-personality jacket on page 19 of this catalog. Look there for the details.
Cost: Starts at $234.00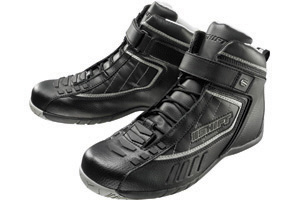 Foot Work
We know, sometimes it's inconvenient to wear motorcycle-riding shoes and carry a spare set of casual shoes. However, you can't wear your loafers, your Vans or your flip-flops when riding your motorcycle - I don't care how hot it is.

Solution? We show you several good footwear options on pages 26-27 of Chaparral's catalog 96. These are shoes designed for motorcycle riding that can double as casual footwear. Everyone likes new shoes, right?

Hot Dirt Products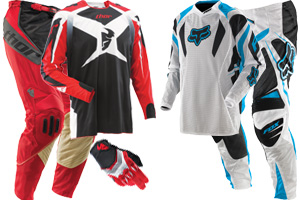 Let Your Body Breathe
Vented Dirt Bike Gear
A little extra heat and humidity might be perfect for track and trail conditions, but it can also exhaust an off-road or motocross rider. Vented off-road jerseys and pants are crucial for mid-summer riding.

The Core Pants and Jersey from Thor provide just the right mix of protection and airflow to keep you riding safely all summer. The pants ($150) use lightweight and breathable Lycra fabrics for airflow. And where more serious protection is needed, the pants feature more durable fabrics, including leather knee panels with Kevlar® stitching.

The Core Jersey ($50) uses cuff-less sleeves and a more open neck to improve airflow and comfort. The lower section of the jersey is lightweight mesh that breathes and won't bunch up when tucked into pants. Matching Core Gloves ($30) use padded palm and thumb areas with mesh all around for cool comfort.

Fox Racing offers the 360 Race vented Jersey and Pants for summertime comfort. The jersey ($50) uses large-hole mesh for maximum ventilation from a riding jersey. The V-neck design opens the top for comfort. The jersey still protects with padded elbows, and a long tail that keeps it tucked in.

The Fox Racing 360 Race Pants ($160) use a full-mesh design front and rear to move a lot of air. The knees are double padded, and the inner knee areas uses heat-resistant leather for protection.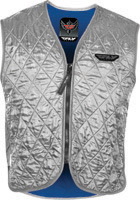 Cool Body Wrap
Fly Cooling Vest
Like wearing an ice chest, the Fly Cooling Vest ($40) wraps your body in cold, wet comfort. You simply soak the entire vest in cold water for a couple minutes, then put on the vest and ride. As air flows over the cold and wet vest, you get the rapid cooling benefits. The fabric is embedded with material that helps it hold water for a few hours. By covering your body core with a large surface area, the evaporative cooling impact is quick and beneficial on a hot day of riding.

Cost: $39.95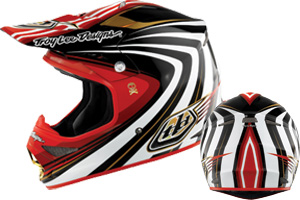 Keep a Cool Head
Troy Lee Designs Air Pulse Helmet
You know Troy Lee Designs has the cool style part down. This helmet also meets Snell, D.O.T and C.E. standards (among others), so you know the safety and quality is there. The Air Pulse Helmet ($330) can also help keep you cool.

This helmet features a removable and washable Coolmax padded liner that wicks away seat. And to help reduce sweating in the first place, this helmet has ample venting. A scoop up top allows maximum airflow, and the internal ventilation pulls the air through the liner. It also has a high-flow mouth vent, plus air intake vents above the brow. The Air Pulse helmet also uses a large eye port for comfort and improved visibility.

It's all built within a lightweight composite carbon shell. And it's available in Blue/White, or Red/Black colors with gold trim.

Cost: $330.00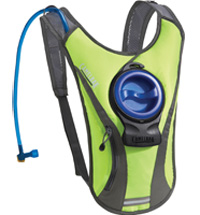 Your Cooling System
Camelbak Hydration Systems
The standard in hydration and portable drink systems for many years now, Camelbak offers a wide range of products to suit
your hydration needs. And if you've never used one, you're in for a treat. Try a Camelbak on a hot summer day, and you may never buy bottled water again.

The Hydrobak ($35) is one of the most basic models. It features a 50-ounce container held in a small and lightweight pack with just enough extra space for your wallet and keys. The much larger MULE NV hydration pack ($100) is actually a decent-sized backpack with a 100-ounce water carrier. This pack will even hold your helmet. The company offers several other models in between these two, including a variety of fanny-pack styles that can work if you wear a different backpack.

Cost: $34.99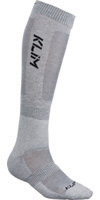 Happy Feet
Klim Vented Socks
I'm not sure about the term "technical sock" but if it works, call it whatever you want. The Klim Vented Socks ($19) are made mostly of Coolmax fabric (again, the term) that is designed to keep you cool through ventilation and by wicking moisture away from the skin.

Vented socks only work if your boots and pants offer some ventilation, but still these are lightweight, comfy socks that help keep you from sweating and move the moisture away when you do sweat.

Cost: $18.99



Stay Cool Tips For: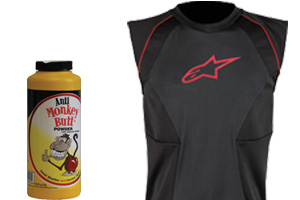 You:
The first time I rode through Taft, Calif. (yes, I was foolish enough to go back), I learned that ventilation could - on rare occasions - work against you. The heat coming off the pavement made the air temperature feel like 150 degrees. I thought my vented jacket and a wet t-shirt would keep me cool. And they did, for about five minutes. My shirt dried quickly and the Central Cal heat simply felt like a giant hair dryer on me. I rode faster to get through it, and that made it worse.

I didn't think at the time to stop and put on my leather jacket, but doing so could actually have kept me cooler, or at least prevented that miserable hair-effect. That, and stopping when I could find some shade, which isn't easy to do in Taft.

If you encounter similar situations, be aware that if the air temperature is higher than your body temperature in a very dry environment, wrap up if you can to keep that hot air away from your skin. Find shade when possible and stay hydrated.

Alpinestars MX Cooling Vest
Cost: $49.95

Anti-Monkey Butt Powder
Cost:$5.95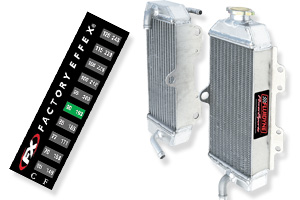 Your Bike:
When riding your manual transmission motorcycle or ATV in extreme heat, keep the engine rpm as low as possible. Revving your engine high creates heat fast. If you shift early, you can minimize the potential for overheating.

Keep the air moving, especially over your air-cooled vehicle. Sitting too long with the engine running is bad. Try and prevent long waits at intersections, just take a detour and make some right turns if you must to keep the air moving across the engine.

ATV and dirt bike riders, you need to keep your engines as clean as possible. Dirt will trap heat in the cylinders, and will prevent your radiator from doing its job, too. You can't necessarily clean your machine mid-ride, but make sure to remove all the dirt before the next summer outing.

And if you're in the midst of a long, hot summer, consider more frequent oil changes. An extra oil change or two in the summer season can help your vehicle maintain the optimum running temperature.

Fluidyne Power-Flo Radiator
Cost: $224.99

Factory Effex Temperature Sticker
Cost:$13.99

DuPont™ and Kevlar® are trademarks or registered trademarks of E.I. du Pont de Nemours and Company