Yamaha Gears Up For All-Female Riding School
Chaparral Motorsports
|
June 24, 2011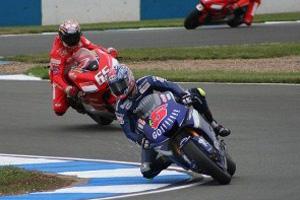 Female racers may often feel like second-class citizens when it comes to riding opportunities, but there is a healthy and robust level of competition for women riders in the U.S. That demographic is about to get a bit more support, as Yamaha has announced the first all-women Yamaha Champions Riding School.

Scheduled to take place from August 17th through the 18th at Miller Motorsports Park in Utah, the course will be aimed at providing special instruction for female racers from some top pros. Scott Russell, also known as "Mr. Daytona," was previously confirmed as one of the guest instructors, and it's now been announced that he will be joined by Melissa Paris, a female rider who competes in the AMA Pro Daytona SportBike Championship.

The class size has been expanded as well. Eighteen women will be officially enrolled in the class, but there will also be 20 "audit" spots available for women who want to sit in on the class. It is likely that riding and one-on-one instruction will be limited to the "official" class members.

Chief Instructor Nick Ianesch said that the audit spots are mainly aimed at women who are considering purchasing a bike but feel intimidated by the concept.

"The 20 'audit' spots were included because our school's in-class curriculum makes sense," he said in a statement. "So many people want to mystify motorcycle riding, and it's our goal to explain it in clear, everyday language."