Study: Motorcycle Helmets Decrease Spine Injuries
Chaparral Motorsports
|
June 17, 2011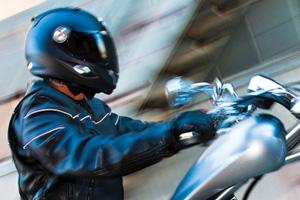 Motorcycle helmet safety studies are always of interest to riders, as one of the major issues in the biking community right now is the necessity of helmet laws. Some riders believe that all riders should wear a helmet, while others want the right to choose. With no federal mandate, the issue becomes one that every state has handled differently.

At the center of these arguments are the safety studies. There have been numerous studies reporting on the effectiveness of helmets, some of which have conflicting results. For example, one study that was frequently cited by "right to choose" bikers was that helmets can actually increase spine injuries.

The latest study comes out of John Hopkins University School of Medicine, and it seems decidedly in favor of helmets. Using accident records from the National Trauma Data Bank, researchers looked at crashes from 2002 through 2006.

The data strongly disproves the old myth that helmets actually contribute to cervical spinal injuries. In fact, they were found to lower the risk by approximately 22 percent. When combined with data from other studies that found riders are 40 percent more likely to suffer brain injuries while going helmetless, the research forms a pretty strong argument for the pro-helmet crowd.