Tomahawk Fall Ride Promises Lots For Harley Fans
Chaparral Motorsports
|
June 16, 2011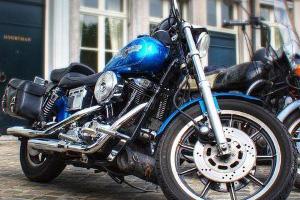 Harley fans are awaiting the brand's major reveal of the 2012 lineup next month in Anaheim, California, but for most riders, it will be many months before the bikes can actually be ridden. That is, unless they attend the Tomahawk Fall Ride at SARA Park in Tomahawk, Wisconsin.

The annual rally, held from September 15th through the 18th, brings Harley fans from all over the country, with attendance usually close to 40,000. Perhaps best of all, all proceeds from the event go the Muscular Dystrophy Association. Last year, the rally raised $74,000 for the cause.

Harley is showing its support for the rally and its mission by announcing that the 2012 Demo Fleet will be on hand, allowing attendees to get on the new bikes and give them a quick test. This will be one of the first opportunities for the general public to see and ride the bikes before they officially go on sale, so it's sure to attract the attention of Harley fanatics everywhere.

The rally will also be a H.O.G. pin stop, so all members will be able to pick up their commemorative pins at the rally. Vendors will also be on hand selling all the latest motorcycle gear and accessories.