Michigan Waits On Snyder For Helmet Ruling
Chaparral Motorsports
|
June 16, 2011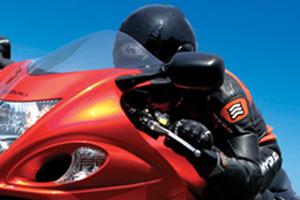 A bill that would repeal Michigan's mandatory motorcycle helmet law has made its way through the state legislature and to Governor Rick Snyder's desk for signing - but it remains to be seen if he will veto the bill.

The argument over motorcycle helmet laws continues in states all over the country, but Michigan is an especially interesting case. The state has a large portion of motorcycle riders, and many are working to get the law repealed, making helmets optional for riders over 21.

Previous repeals have made it to the desk of the governor before. However, Governor Jennifer Granholm vetoed the bills in 2006 and 2008.

With Snyder now in office, motorcycle riders are waiting to see if the governor will take a different approach to the helmet law.

"He hasn't said no, yet," Vince Consiglio, president of the state chapter of American Bikers Aiming Toward Education, told the Grand Rapids Times.

The other unique part of the issue in Michigan is that the state is the only one to provide full medical coverage to crash victims, including lifetime benefits if necessary. That's a promise that could cost the state $129 million in medical costs if the helmet law is repealed, according to one study.