2011 Agueda, Portugal FIM Motocross World Championship Heat Race Results
Chaparral Motorsports
|
June 11, 2011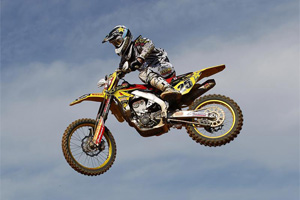 Desalle Grabs 3rd MX1 Pole at Agueda
Rockstar Energy Suzuki World MX1's Clement Desalle displayed what is now becoming a ruthless streak in qualification for the third time from six events in the FIM Motocross World Championship by earning Pole Position for the Grand Prix of Portugal.


The Agueda circuit, 80km south of Porto was dry, bumpy, slippery and challenging but the Belgian made a minor modification to his front suspension, set the second best lap-time in pre-qualification and then claimed victory in the Qualification Heat. Desalle shrugged off the presence of Max Nagl and applied a lot of pressure to the rear wheel of Evgeny Bobryshev until the Russian made a mistake and crashed.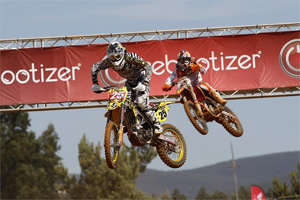 Desalle picked up his third Lovemytime award to add to the spoils taken in the USA and France last week. Team-mate Steve Ramon also adjusted his front forks to deal with the quest for smoother lines. The Belgian made a reasonable start but did not feel completely prepared to push harder from the sixth position he held in the Heat sprint.


The sunshine and bright conditions are predicted to continue for tomorrow's race-day and the first leg of two events on the Iberian Peninsula.

Clement Desalle:

"I'm feeling confident. It is a good track but different to previous years. You have to be careful because even the slightest mistake will put you on the floor. There doesn't seem to be as much traction as in the past, you really have to concentrate. I was coming closer and closer to Bobryshev in the race when he made that strange crash. We went one click different on the front fork but the bike has been good all day."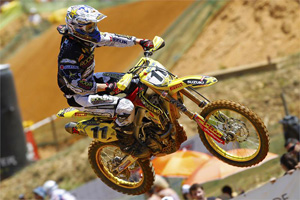 Steve Ramon:

"My riding was OK for today. We had a small problem with the bike in timed practice and I had to use the second one. Everything was back to normal for the race and the Heat was OK but I didn't feel so comfortable. I couldn't push that much. The track is difficult and bumpy. We still have a little bit of work for tomorrow morning and the warm-up."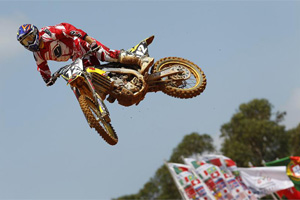 Zecchina Continues MX2 Learning Curve

Suzuki Europe MX2's Simone Zecchina continued his learning curve in the FIM Motocross World Championship by pushing towards some rapid lap-times on the RM-Z250 at a slippery and bumpy Agueda circuit for the Grand Prix of Portugal.


Only a small slip on the third lap of the MX2 Qualification Heat under the Portuguese sunshine prevented the Italian teenager from being able to rise higher than 26th and earn the same gate pick for Sunday.


Agueda presented some difficult challenges. Normally a meeting that sees some rainfall, the skies remained clear and the soft dry terrain churned into hard ripples. Zecchina set times reasonably close to the top 20 and is optimistic of some more Grand Prix points in his second appearance of a planned three for the team.

Simone Zecchina:

"I'm finding it difficult here. My start wasn't good in the heat race and I had a small crash on the third lap. The set-up of the bike is fine and the suspension is ready but it was the rider who was not good. I think it is possible to make some points tomorrow if I can get out of the start. The motos felt very long for me last week but now I am confident I can be stronger for a longer period in the race."

MX1 Qualification Heat result:

1. Clement Desalle

2. Maximilian Nagl

3. Antonio Cairoli

4. Ken de Dycker

5. Xavier Boog

6. Steve Ramon

7. Evgeny Bobryshev

8. Shaun Simpson

9. Kevin Strijbos

10. Jonathan Barragan

MX2 Qualification Heat result:

1. Ken Roczen

2. Tommy Searle

3. Arnaud Tonus

4. Gautier Paulin

5. Nicolas Aubin

6. Jeffrey Herlings

7. Zachary Osborne

8. Max Anstie

9. Jake Nicholls

10. Harri Kullas

26. Simone Zecchina