Zemke To Compete In British Superbike Series
Chaparral Motorsports
|
June 10, 2011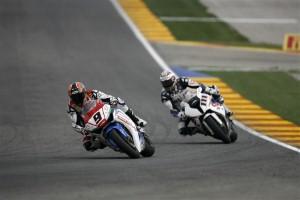 Sometimes the professional motorcycle world can feel a bit like a big game of musical chairs, as every year riders switch teams, series and bikes. Unfortunately, this can sometimes leave some talented riders out in the cold, without a team to back them.

That was the case with Jake Zemke, a longtime superbike racer with an impressive resume. It wasn't like Zemke had suddenly become a poor rider - the last time racing fans saw him, he was taking the pole position at the Daytona 200 and eventually finished third in that prestigious race.

Yet Zemke didn't have a team or a racing series to compete in. That's changed, as the rider will be joining the the WFR Honda Team in the British Superbike Series, competing on a CBR1000RR.

The "Evo class" is typically called a "series within a series." The bikes race at the same time as the other Superbikes, but they're not built to be as fast. Riders score points for the main superbike series, but also compete for a separate Evo championship using those same points.

"It's a Honda, it's a lower-spec bike... usually the first Evo bike is about 10th in the Superbike field," Zemke said. "It's not like there's tons of pressure. I could be proven wrong, but my hope is that I should be leading the Evo class."

Zemke is joining part of the way through the season, so it's unlikely this partnership will result in an immediate championship, but he'd have to be considered a serious contender in 2012.