Stoner Has A Chance To Make It Three In A Row This Weekend
Chaparral Motorsports
|
June 10, 2011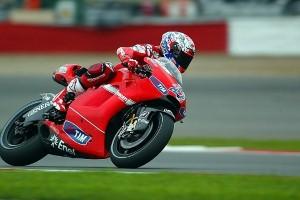 MotoGP rider Casey Stoner has a chance to become the first racer to win three Grand Prixes in a row since 2003, when Valentino Rossi accomplished the feat. If his practice time is any indication, things are so far, so good for the Honda racer.

This Sunday's British Grand Prix at Silverstone is likely to have some unfavorable weather conditions, although that certainly didn't slow Stoner down last week. It didn't slow him down on Friday either, as the rider was able to earn the best practice time despite some rain, beating out Marco Simoncellie for the top spot.

"I'm pretty happy with how the day has gone after mixed conditions, we've seen a dry track, a wet track and then a 50/50 track so it's been interesting to have these variants throughout the day, but in general the bike has worked well," Stoner said. "We used both bikes today and in the wet one set up seems to work pretty well, but with wet weather forecast for the rest of the weekend we still have some things we want to improve to make the bike work better giving us some more edge grip and traction."

Stoner went on to plug the team's Bridgestone motorcycle tires, saying they held up well under the conditions.