Bell Powersports Partners With Team Gus For Motorcycle Helmets
Chaparral Motorsports
|
June 8, 2011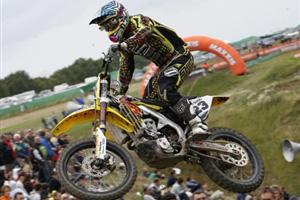 Bell Powersports has announced that it will be providing motorcycle helmets to all riders racing under the Team Gus banner at the 2011 Lucas Oil AMA Outdoor Motocross Championships, along with the WMA Championship.

Team Gus is primed to have the largest tent during the competition, with pit space for 25 bikes. Official members of the team will be provided with equipment from Bell along with a number of other sponsors. However, the racing team is noteworth for its support of privateers, or riders without teams. Team Gus welcomes them to use space in the tent and supplies them with food and drink, as well as a mechanic to consult over any technical issues riders might have with their bike.

This level of professional racing isn't quite as glamorous as others. Many of the riders have to scrape together to travel across the country, and buying motorcycle parts and equipment can become quite expensive.

"I was amazed to hear that some of these pro racers are holding down jobs like bagging groceries and other odd jobs just to afford to buy equipment that is up to standards. Bell Helmets is happy that we can help with providing them with great helmet safety." said Matt Schumann of Bell.