Harleys To Race At Indianapolis Alongside MotoGP
Chaparral Motorsports
|
June 7, 2011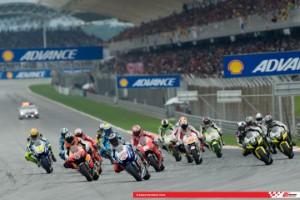 Fans who are traveling to the famed Indianapolis Motor Speedway for the upcoming MotoGP Red Bull Indianapolis Grand Prix will have the chance to enjoy some bonus races from the Vance and Hines XR1200 Series, as the Harleys will be coming to the Brickyard as a support class.

Cycle News reports that the XR1200 class will have two races that weekend, one on Saturday and one on Sunday, along with a two-day test on Thursday and Friday. Essentially, the Harleys will serve as the undercard to the MotoGP main event.

"It came about as a result of everybody involved, meaning Harley, IMS, AMA, Vance & Hines, all wanting it to happen and it makes a lot of sense, because the Speedway wants to add attractions that make it a nice event, so I think that's what made this whole thing work is the situation where you say, 'OK, what value can I add for the consumer here?'" Terry Vance told Cycle News.

Vance went on to say that in addition to the 20 or so racers who regularly race in the series, the big stage of Indianapolis will likely draw some racers from overseas. Riders like Jeremy McWilliams, Jeff Ward and Miguel Duhamel are all rumored to take part.