Longtime Motocross Promoter To Be Inducted Into Motorcycle Hall Of Fame
Chaparral Motorsports
|
June 3, 2011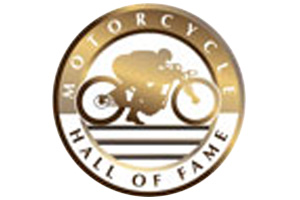 The Motorcycle Hall of Fame is pleased to announce the fifth member of the class of 2011: Stu Peters, one of the most prolific and enduring motocross promoters in the history of the sport in America.

Peters, whose group, the Continental Motosport Club (CMC), has been promoting motocross races since 1968, will be honored at the 2011 Hall of Fame Induction Ceremony on Nov. 18. The event marks the kickoff of the American Motorcyclist Association (AMA) Legends & Champions Weekend at the Red Rock Resort in Las Vegas, Nev., Nov. 18-20.

"Thirty years ago, I pulled into the more than 1-mile-long line to get into Saddleback Park for the annual CMC Golden State Series event," said Tom White, vice chairman of the American Motorcycle Heritage Foundation, which raises money for the Hall of Fame. "Almost 1,000 riders would compete that day, including every top factory rider at the time. If you wanted motocross stardom, you had to compete in CMC. That was 1981, and Stu Peters had already spent years of his life dedicated to motocross, and today -- 1,000 races later -- he is still promoting motocross events. Welcome to the Motorcycle Hall of Fame, Stu!"

Although Peters has expanded beyond his Southern California base, his early start and subsequent success in what became a hotbed of motocross competition in the 1970s, 1980s and beyond established his presence in the national consciousness of American motocross. Peters' legacy with historic Southern California tracks, such as Carlsbad Raceway, Saddleback Park and Glen Helen, dates to their very beginning.

Peters, who raced motocross professionally in Europe in the 1960s, was already actively running local events when the AMA approached him to promote two rounds of the 1970 Trans-AMA Series, which became the sport's first national championship series in the United States sanctioned by the AMA and recognized by the FIM (Federation Internationale de Motocyclisme), the world governing body for motorcycle sport.

Today, CMC has grown into one of the largest motocross racing organizations in the country. Its major series include the Golden State Nationals, the Copperstate series, and the Pac-West Nationals. The group runs events in Arizona, New Mexico, Nevada, Oregon, Washington, Idaho, Wyoming, California and Western Canada.

"We brought the word 'motocross' to the West Coast in the late '60s," Peters remembered. "Then, everything was called 'rough scrambles' or 'scrambles.' I wrote a press release that I sent to the L.A. Times back in January '68. A guy named Shav Glick called me up and wanted to know where this word 'motocross' came from. I told him I brought it back from Europe."

Glick, who died in 2007, became a leading editorial advocate for motocross and Supercross at the influential newspaper for over 30 years.

Peters says that his success is rooted in the basics.

"What makes a successful race is taking care of the racers, at any level," he said. "Good rules, a fair race, a good track and decent prizes. Even when local pros, like Jeff Ward, started following the national series, they would still race the Golden State races, even if that meant taking a red-eye back from a Supercross to make it to a Sunday morning CMC race. For me, those are the highlights, being able to put on great races for so many years and providing a stepping stone for so many great racers."

With the announcement of Peters, the 2011 class of inductees for the Motorcycle Hall of Fame is complete. Peters joins noted magazine editor Phil Schilling, industry leader Fred Fox, roadracing champion Doug Polen and motorcycling pioneer Norbert Schickel.

The Class of 2011 will officially be inducted into the Motorcycle Hall of Fame on Nov. 18. Other highlights of the AMA Legends & Champions Weekend include the 2011 Motorcycle Hall of Fame Concours d'Elegance on Saturday, Nov. 19, featuring some of the country's most impressive original and restored classic motorcycles and the AMA Racing Championship Banquet on Sunday, Nov. 20, where AMA Racing amateur champions of all ages will be recognized for their 2011 accomplishments.

Tickets for the AMA Legends & Champions weekend are now available through this online registration form: http://events.r20.constantcontact.com/register/event?llr=vw9ldxbab&oeidk=a07e3rn4juk2e3f80c1. Tickets may be ordered over the phone by calling (800) 262-5646.

The AMA Legends & Champions Weekend also includes the final round of the GEICO AMA EnduroCross National Championship Series on Saturday evening, Nov. 19. EnduroCross tickets are available at www.orleansarena.com/event-calendar/endurocross or by phone at (702) 284-7777 or (888) 234-2334.

The AMA Legends & Champions Weekend will be held at the Las Vegas Red Rock Resort, a world-class spa, hotel and casino, featuring a range of entertainment, dining and family-friendly attractions. The facility's expansive ballrooms provide a stunning backdrop for the AMA Legends & Champions Weekend, which is certain to be memorable for the 2011 inductees, champions, families, friends and fans. Room reservations are available now at a special group rate by calling (866) 767-7773 and referencing group AMA or AMERICANMOTO. Online room reservations are available at RedRockLasVegas.com. For online reservations, use the promo code RCIMOTR.

More information about the Motorcycle Hall of Fame can be found at MotorcycleMuseum.org.