Spy Shots Reveal New Ducati Sport Bike
Chaparral Motorsports
|
June 1, 2011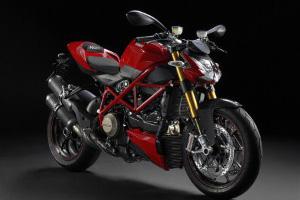 Ducati has been one of the most interesting motorcycle manufacturers to watch as of late, as the Italian company has seemingly reinvented itself in a number of different ways. Successful launches of some off-the-beaten-path models, like the Diavel, has reinvigorated a brand that was once known as solely a manufacturer of sports bikes.

Yet for those fans of the traditional big-engine super sport Ducati models, the changes may not have been as welcome. These bikes have gotten updates, but nothing major in the way of the new models that are stealing headlines. As Torque puts it, changes to the sport bike lineup at Ducati have been "evolutionary rather than revolutionary." That might be about to change.

The Italian magazine Moto Sprint recently debuted a new issue with the words "Scoop Ducati" emblazoned across the cover. It appears some adventurous photographers were able to snap a few pics of the new Ducati Super Quadrata, currently in testing at the Mugello racetrack in Italy.

If the shots are real, it appears that Ducati has thrown out the rulebook on its motorcycle design. The new model does away with a steel-trellis frame - something that was hinted at when the manufacturer applied for a "frameless motorcycle" patent several months ago. The engine makes up the bulk of the frame, which could prove to be a big advantage when competing with top of the line bikes from BMW and other companies.

Time will tell if the new Super Quadrata takes the world by storm, but things are definitely looking up for sport bike fans.