New Harley Davidson Helmet Promises Less Bulky Experience
Chaparral Motorsports
|
June 1, 2011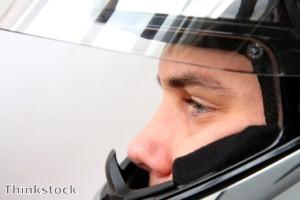 At this point, the evidence for motorcycle helmets saving lives is pretty overwhelming, so every rider should really consider purchasing one for their own protection. However, there are still more than a few holdouts in the riding community who feels that a helmet is ultimately too restrictive and can distract from the experience.

While these concerns shouldn't outweigh safety, they are valid. Some motorcycle helmets can be bulky and repressive, and it definitely takes some getting used to if you've never ridden with a helmet before. Fortunately, there are many advancements being made that are increasing comfort for riders without compromising safety.

Clutch and Chrome reports that the new Harley Davidson Hybrid Ultra-light Torque Full Face Helmet "answers the concern" of riders who dislike bulky helmets. This design still meets all motorcycle helmet laws and is DOT-approved for providing the full level of protection. Yet the composite shell is 17 percent lighter than many fiberglass helmets, weighing just over three pounds.

Beyond that, there are plenty of vents for maximum air flow, along with a removable liner that helps deal with any moisture that might build up while riding.

The Hybrid Ultra-light Torque Full Face Helmet is available now wherever Harley motorcycle helmets are sold.