International Success For GSX-R600
Chaparral Motorsports
|
June 1, 2011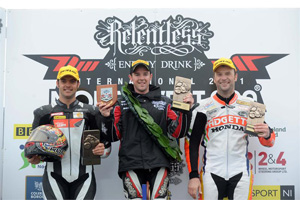 Suzuki's 2011 New Model GSX-R600 continues to score top podium positions worldwide with race victories in both international and national road racing championships.

The Relentless Suzuki by TAS Racing GSX-R600 claimed its first ever international road race victory at the infamous North West 200 at Kirkistown in Northern Ireland on May 21st in the hands of Ulsterman Alastair Seeley. Seeley, who took pole position in the both the Supersport and Superstock classes, also set the quickest lap with a time of 109.155mph.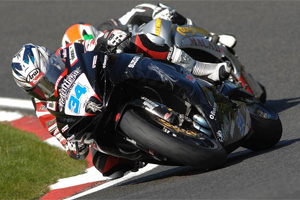 Said Seeley, who also claimed victory in the British Supersport Championship at Brands Hatch in April and is currently second place in the Championship: "That's an International Road Racing victory to add to the British Supersport win at Brands for the new GSX-R600. It was a great race to be involved in and even more pleasing to beat what is basically a World Supersport-specification Honda. I knew I would be stronger into the chicanes despite Cameron using traction control on his bike, as the brakes on the new GSX-R600 are one of its best features, and that gave me a lot of confidence in the wet."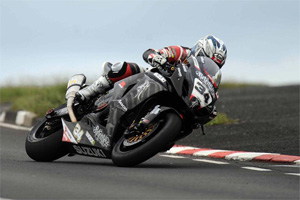 Relentless Suzuki by TAS Team Manager Philip Neill was also delighted with the performance of the new GSX-R600 saying: "It really was a masterful display from Alastair Seeley in that Supersport race giving Suzuki and the new GSX-R600 its first international road race victory. What is even more special is the fact that we were running the bike with very limited British Supersport-specification electronics; unlike some of our main rivals who were running fancy electronic aids including traction control."

On the American Supersport scene, 17 year old Elena Myers recorded her best result of the season aboard her SuzukiScoopFans GSX-R600 at Miller Motosports Park in Utah on May 30th.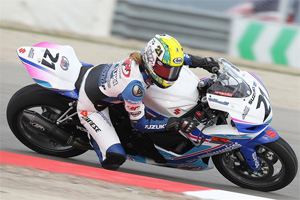 Just back from injury after breaking her wrist, the Californian raced to fifth place in the 13-lap SuperSport class event in treacherous conditions, which now puts her in a strong sixth place in the West Division Championship.

Said Myers: "It was a wet one for sure, but I got a great start on my SuzukiScoopFans Suzuki GSX-R600 and I kept my head down and tried to stay smooth. I wanted to build up some momentum and go a little faster each lap and I did exactly that. Some people fell down but I made it through to the end. I admit that my wrist was bothering me quite a bit at the end, but I just fought through it for my team and I'm happy with our result."