Caselli Wins Payette WORCS Race
Chaparral Motorsports
|
May 31, 2011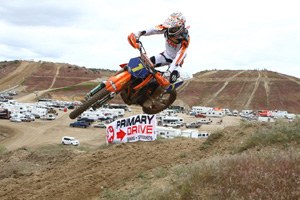 FMF/KTM Factory rider Kurt Caselli went undefeated in both motos at the fifth round of the WORCS held in Payette, ID.


"Everything about this weekend worked out perfectly," remarked Caselli. "We were able to arrive a few days early and dial in our suspension testing at some local riding areas to make sure we were ready for the event. Plus it rained off and on during the week which made the course perfect on race day."


During Saturday's race Caselli came around the first turn in 2nd place behind his FMF/KTM teammate Mike Brown. Caselli was able to move around Brown early on the first lap. Once he took over the lead he never looked back and went on to win the first moto. Brown put together a solid performance and finished behind Caselli in 2nd place to put both FMF/KTM team riders on the podium.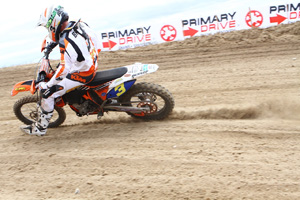 On Sunday's race, Caselli repeated his first moto start coming around the first corner in 2nd position, this time behind holeshot winner Bobby Garrison. Brown was two spots back in 4th place. Just as before, Caselli passed for the lead before the end of the first lap and went on to lead every lap of the race to eventually take the win by 45 seconds. Brown went on to finish 4th overall in the second moto. Caselli's 1-1 results gave him the easy win while Brown's 2-4 finishes earned him 3rd overall for the weekend.


Caselli had gone into this round tied for the points lead with Bobby Garrison but leaves with a slight advantage after two moto wins. Brown is currently 4th in overall points.


Next Event: Round 6 - Milford, CA - June 10-11, 2011

Overall Results

1. Kurt Caselli

2. Taylor Robert

3. Mike Brown

4. Bobby Garrison

5. Robby Bell

6. Justin Soule

7. Destry Abbott

8. Tye Hames

9. Bobby Bonds

10. Kevin Rookstool