Ducati Monster 1100 EVO To Debut This Weekend
Chaparral Motorsports
|
May 27, 2011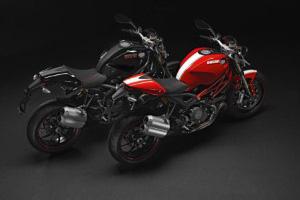 After a lengthy delay, the Ducati Monster 1100 EVO is expected to finally debut in motorcycle stores this weekend, with the Italian manufacturer scheduling several "premieres" at dealerships around the country.

The model was the first 2012 Ducati bike to be put into production, and the specifications were revealed months ago. However, the bike has been somewhat slow in getting to showrooms, with Ducati fans practically frothing at the mouth to get their hands on the new bike.

The Monster 1100 EVO continues the "naked" bike tradition, which espouses a "back to basics" philosophy with regards to design. While the new street bike may not be flashy with regards to features, it's far from simple. Powered by an L-twin cylinder engine that produces 100 horsepower, the model is the most powerful air-cooled production street motorcycle that Ducati has ever created.

In addition to the raw power, the Monster marks the debut of Ducati's new "Safety Pack," which contains features like traction control and anti-lock brakes, both of which are rare on street bikes in this class.

Still, riders will have to be serious if they hope to take home a Monster for themselves: the bike is expected to retail for just under $12,000.