AMA Pro Road Racing Joins World Superbike For BigM Memorial Day Weekend
Chaparral Motorsports
|
May 25, 2011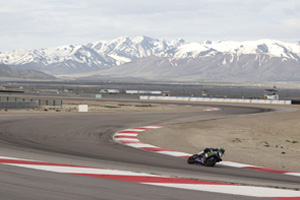 Hot on the heels of a great weekend of racing at Infineon Raceway's May 13-15 West Coast Moto Jam, the AMA Pro Road Racing paddock is ready to celebrate Memorial Day with some international friends. May 28 through 30, AMA Pro will join the FIM World Superbike Championship for the BigM Weekend Presented by Lucas Oil, hosted by the spectacular Miller Motorsports Park facility in Tooele, Utah.

AMA Pro returns to MMP following a two-season hiatus, but the series' official test at the circuit in early May proved the field is more than ready to work the flowing 3.048-mile track. That's especially true of reigning AMA Pro National Guard SuperBike Champion Josh Hayes (Monster Energy Graves Yamaha), who was dominant in both days of MMP testing and is coming off a Race 1 win at Infineon's Round 2.

Hayes won't have it easy, though; having split Infineon wins with Rockstar Makita Suzuki's Tommy Hayden, Hayes enters MMP Round 3 with a slim 6-point lead in the standings. Hayden himself has more to worry about than just the rider ahead, however; teammate Blake Young sits just two points behind in third overall, and despite a difficult Race 2 at Infineon, M4 Suzuki's Martin Cardenas remains fourth overall, the reigning AMA Pro Daytona SportBike Champion having proven he's a SuperBike contender by notching his first podium-finish (a third) in last round's Race 1.

With a total of twenty-eight National Guard SuperBike riders entered thus far, the riders listed above will have more than their fair share of competition, and the same can be said for the infamously intense AMA Pro Daytona SportBike class, currently boasting forty-one entries.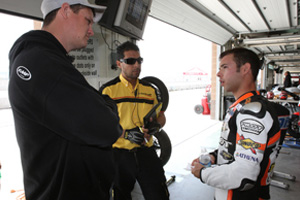 Though the depth of talent in the Daytona SportBike field is almost as incredible as the class' tendency toward ten-deep lead changes that at times run four-wide, one rider has been unquestionably dominant in the results thus far: Team Latus Motors Racing's Jason DiSalvo, who's gone three-for-three in the series' opening rounds. Infineon, however, saw him regularly challenged by Monster Energy Graves Yamaha's Josh Herrin, GEICO Powersports/RMR Suzuki's Danny Eslick, and then-privateer Jake Holden. With the latter having since picked up season sponsorship from RidersDiscount.com, DiSalvo's sure to have his hands full at MMP.

The AMA Pro Motorycle-Superstore.com SuperSport class will also see its ranks swell at Round 3, as the BigM Weekend's edition of the rising-star class, the AMA Pro Motorcycle-Superstore.com SuperSport Larry H. Miller Challenge, will feature a host of top local talent, all vying for a piece of the purse that's been doubled for this special event. Taking on all newcomers will be top series regulars like Roadracingworld.com's Benny Solis, Y.E.S./LTD Racing's Tomas Puerta and David Gaviria, Vesrah Suzuki's Corey Alexander, and more.

MMP fans will also be treated to the sights and V-twin sounds of AMA Pro Road Racing's newest class, the AMA Pro Vance & Hines XR1200 division. These handlebar-to-handlebar, footpeg-dragging monsters are in their first full season of AMA Pro competition, and the already-packed field through which riders like Chris Fillmore, Kyle Wyman, Steve Rapp, and Michael Barnes barrel will see the return of reigning class champion Danny Eslick (joining RMR/Bruce Rossmeyer Daytona Racing teammates Fillmore and Wyman) aboard the #1 machine.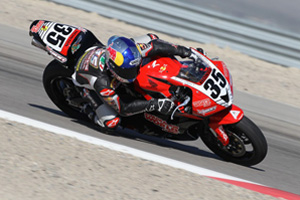 SPEED TV will highlight all of Round 3's AMA Pro races via an AMA Pro Road Racing Special set to air Monday, May 30, at 9 p.m. PST/midnight EST, and will broadcast the Motorcycle-Superstore.com SuperSport and Vance & Hines XR1200 contests live on SPEED2. There won't be any substitute, however, for being there in person, as MMP has planned a big lineup of weekend concerts. Saturday night will feature country superstar Dierks Bentley, supported by Sawyer Brown and Reckless Kelly, while Blue Oyster Cult and Creedence Clearwater Revisited will take the stage on Sunday night. Whether you're a die-hard road race fan or just an admirer of all things wheeled, MMP is the place to be this Memorial Day Weekend.

For event-specific tickets and information, visit www.BigMweekend.com or call (435) 277-RACE. For general information about Miller Motorsports Park, visit www.millermotorsportspark.com.

To learn more and be a part of AMA Pro Racing, please visit www.amaproracing.com and join us via facebook.com/AMAProRoadRacing, twitter.com/AMAProSBK, and twitter.com/AMAProLIVE.