Alstare Suzuki Ready For Miller WSB
Chaparral Motorsports
|
May 25, 2011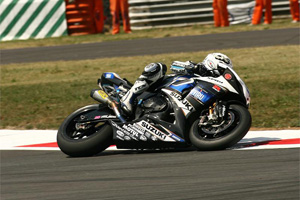 Team Alstare Suzuki World Superbike rider Michel Fabrizio heads to America this week for round five of the series with increased confidence following his podium in the last round at Monza.


This will be the fourth time that Miller Motorsport Park in Salt Lake City, Utah has hosted a WSBK event and this year's race once again takes place on a Monday, Memorial Day, and a Public Holiday.


In the past three years, Fabrizio has done well at the 4.907 kilometre circuit and has taken four podiums. The track is situated at high altitude, which saps engine performance, and so Team Alstare Suzuki engineers have to make sure that their GSX-R1000s are performing as strongly as possible.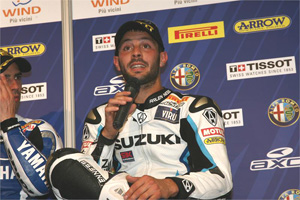 Michel Fabrizio:

"The first time we went out on the track here, I thought there was something wrong with my bike, because it seemed slow. But we all soon realised that it was because we were so high up and the engine performance was affected. It's the same for everybody of course and now we are much more used to it.


The track is quite technical and there are a variety of curves to keep you on your toes.


"Last year was not so good for me, but the year before that I got a second and a third place. It's a very tough season this year and our team has been working very hard to give me a competitive bike and that's why I was so happy to get on the podium at Monza - I felt that we deserved it.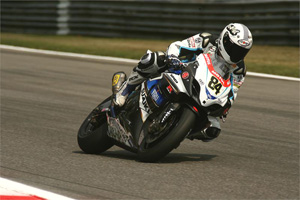 "It's always a mixed blessing being in a one-rider team because although you get a lot of attention, there is nobody to exchange information with. For sure, if there were two riders in the team, we would probably progress more quickly. But that's not the case, so we all just have to get down to it and do the best we can. After the last round, I am thinking that more podiums are possible and it would be great to get one - or maybe two!"