National- And World-Champion Roadracer To Join Motorcycle Hall Of Fame
Chaparral Motorsports
|
May 24, 2011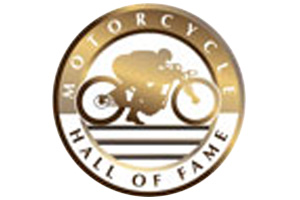 The Motorcycle Hall of Fame is pleased to announce that Doug Polen, a dominant national and world champion roadracer in the late 1980s and early 1990s, will be inducted into the Motorcycle Hall of Fame as part of the 2011 American Motorcyclist Association (AMA) Legends & Champions Weekend at the Red Rock Resort in Las Vegas, Nev., Nov. 18-20.

"Any fan of motorcycle roadracing will remember Doug's amazing -- and dominating -- championship runs on the AMA and World Superbike stages," said Don Rosene, a member of the American Motorcycle Heritage Foundation Board of Directors, which raises money for the Hall of Fame. "At a time when the series saw plenty of fast competitors, Doug was clearly the fastest. And he's still on the track, racing, teaching and promoting motorcycles and motorcycling."

Polen had a series of strong winning performances in motorcycle roadracing in the United States and abroad, including winning the Suzuki GSX-R National Cup Championship Series 750cc title in 1986 and 17 of 26 races in the World Superbike Championship Series in 1991, earning the World Superbike title by 150 points. He also was the Japan Formula 1 and Formula 3 National Champion in 1989, AMA 600cc Supersport Champion in 1987 and 1988, AMA 750cc Supersport Champion in 1988, World Superbike Champion in 1992, AMA Superbike Champion in 1993 and World Endurance Champion in 1997 and 1998.

Polen remains active in motorcycling today, running his Doug Polen's 1 on 1 Riding School (GoPolen.com), featuring radio communications with students during track sessions.

Polen said he was humbled by the honor.

"The thing is that you ride and you race, and when you're doing it, you're doing it to have fun and be competitive against other people, but also to try and make a mark and have something you can look back on and be proud of," Polen said. "This is kind of like putting a stamp of approval, so to speak, on my career, and I take it as a very flattering thing."

Polen joins Cycle magazine editor Phil Schilling and Parts Unlimited founder Fred Fox as announced members of the Motorcycle Hall of Fame Class of 2011. The rest of the 2011 inductees will be announced in random order in coming days.

The Class of 2011 will officially be inducted into the Motorcycle Hall of Fame on Nov. 18 as part of the AMA Legends & Champions Weekend. In addition to the induction ceremony, the weekend includes the 2011 Motorcycle Hall of Fame Concours d'Elegance on Saturday, Nov. 19, featuring some of the country's most impressive original and restored classic motorcycles. The AMA Racing Championship Banquet closes out the weekend on Sunday, Nov. 20, where AMA Racing amateur champions of all ages will be recognized for their 2011 accomplishments.

Tickets for the AMA Legends & Champions weekend are now available through this online registration form: http://events.r20.constantcontact.com/register/event?llr=vw9ldxbab&oeidk=a07e3rn4juk2e3f80c1. Tickets may be ordered over the phone by calling (800) 262-5646.

The AMA Legends & Champions Weekend also includes the final round of the GEICO AMA EnduroCross National Championship Series on Saturday evening, Nov. 19. EnduroCross tickets are available at www.orleansarena.com/event-calendar/endurocross or by phone at (702) 284-7777 or (888) 234-2334.

The AMA Legends & Champions Weekend will be held at the Las Vegas Red Rock Resort, a world-class spa, hotel and casino, featuring a range of entertainment, dining and family-friendly attractions. The facility's expansive ballrooms provide a stunning backdrop for the AMA Legends & Champions Weekend, which is certain to be memorable for the 2011 inductees, champions, families, friends and fans. Room reservations are available now at a special group rate by calling (866) 767-7773 and referencing group AMA or AMERICANMOTO. Online room reservations are available at RedRockLasVegas.com. For online reservations, use the promo code RCIMOTR.

More information about the Motorcycle Hall of Fame can be found at MotorcycleMuseum.org.