Chaparral Motorsports Offers Full Line Of Gas-Saving Motorcycles And Scooters For Commuters
Chaparral Motorsports
|
May 23, 2011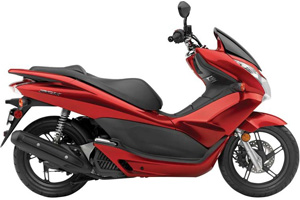 Discover the financial benefits that motorcycles and scooters provide drivers
Gas prices have risen dramatically in recent months, and with no end in sight, many commuters are looking for new ways to get to work without having to pay through the nose for fuel. At Chaparral Motorsports, these people can find a wide array of safe and cost-effective motorcycle and scooter options that won't leave their wallets empty.

According to the 2011 edition of the "Your Driving Costs" report issued earlier this year by AAA, the average cost per mile that a vehicle is driven ranges from 38.1 cents for a small sedan that runs 20,000 miles per year to 96.4 cents for a large sedan that covers just 10,000 on an annual basis. Making matters even more serious, these figures were calculated using the price of gas in late 2010, when a gallon of fuel cost just $2.88 per gallon. These days, the average price of a gallon of gas has flirted with the $4 benchmark, indicating that the cost-per-mile number can only go up from AAA's estimates.

"Rising gas prices send drivers searching for more economical transportation," said Crystal Ashby, the vice president of marketing at San Bernardino, California outlet Chaparral Motorsports. "Scooters and motorcycles can relieve the pinch on your pocketbook."

Combining a low manufacturer's suggested retail price with a strong fuel economy, Chaparral's most economical option is the Honda Metropolitan. This vehicle starts from just $2,049 and earns a whopping 114 miles per gallon (mpg) of gas - even more than acclaimed (and expensive) electric cars like the Nissan Leaf and Chevrolet Volt. The Honda PCX Scooter, which has a starting price of $3,399, has a similar fuel economy rating, coming in at 110 mpg.

Other motorcycles and scooters that can save drivers from taking a hit at the pump include the Honda CBR250R Sportbike, which gets 77 mpg and costs $3,999; the 83-mpg, $5,399 Honda CRF230M Dual Purpose Motorcycle; and the Honda Shadow Spirit 750 Cruiser, which starts from $6,999 and earns a fuel efficiency rating of 56 mpg.

Chaparral is located at 555 South H Street, San Bernardino, California, near the 10 and 215 interchange. Call for directions at 909-889-2761. Chaparral Motorsports® is recognized as one of the largest motorcycle accessory and vehicle dealerships in the country. Chaparral Motorsports now encompasses a 160,000 square foot footprint. Started as a family motorcycle parts business, Chaparral Motorsports® has developed into a multi-line motorcycle and ATV dealer, offering Honda®, Yamaha®, Kawasaki®, KTM®, Suzuki®, Can-Am, Victory®, Polaris® and Kymco ATV's, motorcycles, and utility vehicles. Check http://www.ChaparralMotorsports.com for more news and information.